I shared with you last week some top tips to
get your house sold
even in this down economy. Looking only at the outward appearance of the homes I showed you, it was shocking to me that they are selling for so little. However once I peeked inside I can see a few reasons why 1) they are still on the market and 2) the price is so much below what they paid.
The main problem I see with this home is the lack of staging and the overall outdated feel in the kitchen and living area. I would love to knock on the door and offer to help them Get It Sold, just like Sabrina Soto on HGTV. There current kitchen really reminds me of where my
kitchen
started long ago.
Lets see how much moolah it would take to upgrade the kitchen, you know they say kitchens sell homes.
If a potential buyer sees this kitchen they may not see beyond the orange oak cabinets and orange walls, but if I squint my eyes really really close, move to the left and stand on one foot I can see this room transformed into something that resembles this inspirational space, cant you.
A fresh coat of neutral paint on the walls will go a longggg way. Lets go with Windsor Greige (Sherwin Williams) on the walls.
A DIY paint job on the orangey oak cabinets and this new hardware in satin nickel will really brighten things up.
Remove the track lighting and change the brass fixture to this beauty from Lowes for less than 150.00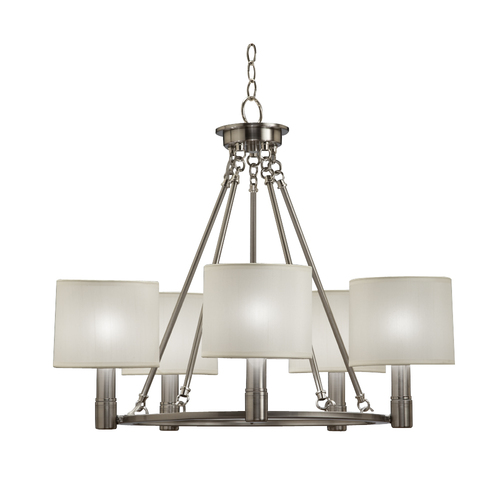 Since it appears that the owners have moved out, I would recommend that they remove the table in the kitchen area, because it gives the impression that the space is to small to accommodate a table under the light fixture.
Budget Breakdown
3 gallons of paint mixed at Lowes (Kitchen and Living Room Walls) $90
Cabinet Refinishing (DIY) Paint and Supplies $200
Cabinet Hardware $50
Lighting $134.00
Total $424.00
For less than $500 these homeowners could really boost the selling potential of their home. I know money is tight for most people these days, so to make some extra cash they could sell some items on Ebay, or maybe have a yardsale. With newer subdivision coming to the area, homeowners in the older communities need to think about how we can compete with up and coming neighborhoods, just because our home was built in the 90's when orange oak must have been popular doesn't mean it has to stay that way.
And if the homeowner really wants to improve the kitchen stainless appliances would seal the deal. This week
HHGregg
has a great deal on a Frigidaire set that includes, dishwasher, fridge, microwave, and stove for less than $2000. Boy do I wish I could jump on this deal for my kitchen.