I still have several finishing touches to add to the
kitchen
, but I finally have been able to get a great start on adding a gallery wall to this blank space. My handmade apron (by me) was getting a little lonely.
After finding some
inspiration
, I started out by googling "techniques to hang gallery walls'", and ending up with lots of information. The
Youngsters
process seemed the most precise, but at the same time time consuming. Other people have laid the frames on the floor and moved them around until they found the best configuration. Me, I just eyeballed it, no tools required other than a hammer and nails. I think things seem straight and pretty balanced.
I decided I wanted to add some texture to the arrangement and snagged a woven platter at a yardsale for fifty cents and the frames with the lemons were rescued from my failed
yardsale
. My favorite piece would have to bee the BEE Happy print I found
here
. I still have 6 other frames I could add to the mix, but I'm not sure if I will. I also need to find something to put in three of the frames, preferably something that's not wordy.
Although I really like this print, I'm not sure it "goes" well with the overall room. It has some of the colors from the curtains, but I fear that the red is throwing things off, what do you think?
So, now I am left with a bit of a dilemma, do I keep the print and find new drapes, because when I look at this picture the print totally makes sense.
See how the orange and green compliment the print. It seems like I need more pink if I am going to keep these drapes. Just when I think I've got it figured out, such is the challenge of an amateur decorator.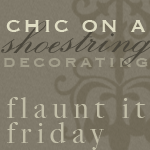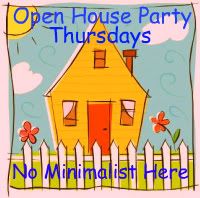 Ginger Snaps